Integrated Remote Sensing for the Arctic (IRSA)
IRSA is a multi platform approach to monitoring the Arctic and sub-Arctic – satellites, RPAS, aircraft, etc.  IRSA is a flexible and innovative architecture that enhances and scales with NATO requirements. IRSA is the product of the IDG (IRSA Development Group), a collaboration between Andoya Space (Norway), Boeing (USA), C-CORE (Canada), and MDSI (Denmark). C-CORE provides a critical component to IRSA – integration of satellite remote sensing technology.
ArcticX
ArcticX is a scenario driven campaign that showcases the value of IRSA in relevant scenarios. Previous ArcticX campaigns have demonstrated the ability of a virtual constellation of commercial and public satellites to provide tactical surveillance for illegal fishing activities, illegal goods smuggling, dark target detection. They have also demonstrated RPAS and manned ISR aircraft use as tactically cued assets, or as primary surveillance platforms. ArcticX is expanding the range of scenarios to include critical infrastructure protection, search and rescue, and others for ArcticX24.
Maritime surveillance
C-CORE leads the satellite remote sensing elements of IRSA – from tactical use of satellites to suit the operations, near real time analytics for vessel/activity detection and anomalies, integration into the common operating picture, etc.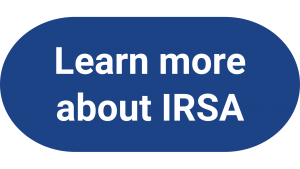 Satellite surveillance can help you detect and respond to suspicious vessel activity before it escalates
C-CORE works with multiple satellites using advanced methods and processes to monitor vessel activity anywhere in the world.
C-CORE builds on its strong heritage in ship/iceberg surveillance to offer satellite-based vessel monitoring services and works with partners that offer aerial reconnaissance, military-proven remotely piloted aerial systems, common operating systems and mission management to offer a comprehensive service.
Satellite-based services are based on radar and optical data for traditional detection with automated information system (AIS) and radio frequency (RF) systems to verify if vessels are operating as expected. Freely available data cover large areas and identify potential issues with tactical follow up from commercial systems. Information from satellites can be used to cue other satellite acquisitions or follow up from other assets.