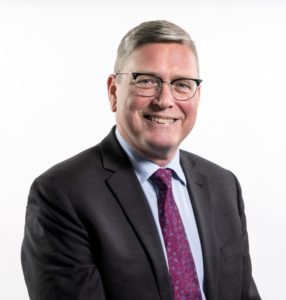 C-CORE is pleased to announce the appointment of Michael Henschel as Director of Operations – Ottawa. In that role Michael oversees the strategic and daily operations of C-CORE's Ottawa branch.
Michael holds a BSc in Mathematics from the University of King's College.  He conducted graduate research into radar and optical observation of the Arctic and taught physics at the Royal Military College of Canada. Throughout his career, Mr. Henschel has published extensively on the use of satellite systems for surveillance applications.
Prior to joining C-CORE, he served as Subject Matter Expert with MDA Geospatial Services, with responsibilities including technical oversight and management of MDA's operational monitoring group.  In his early career, Mr. Henschel was a researcher with Defence Research and Development Canada in Ottawa, where he introduced leading techniques for radar imaging of moving vessels on the ocean and was responsible for primary research in interferometry and ground-moving-target indicating radar.
He has been recognized with the Levorsen Award for best technical presentation at the Pacific Section American Association of Petroleum Geologists (2014) and the Best Overall Poster award at the World Heavy Oil Congress in Calgary (2016).
We are delighted to welcome Michael to the C-CORE team.